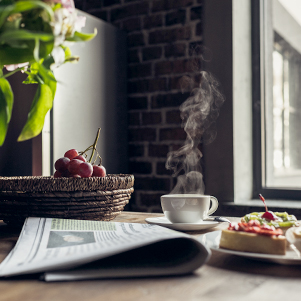 We give our customers an honest warranty – 5 years for the faucet, during the operational period of 25 years.
By "honest" we mean that the warranty covers 100% of the components of the faucet or the shower system, and not just its individual parts.
We offer a 2 year warranty for the shower systems, during the operational period of 15 years.
To connect cold/hot water we have supplied the faucets with flexible hoses, made by modern technology from the material Soft PEX. Hoses made from molecular-cross-linked polyethylene Soft PEX almost never age and can withstand considerably more pressure than traditional connecting hoses, which means a nearly unlimited service life, despite the fact that traditional connecting hose needs to be replaced every 5-7 years. Our hoses have an exceptional ability to regain shape after fractures and bends, and the flexibility of the hose provides an extreme ease of installation.
For the faucets we also use a reliable ceramic cartridge from a leading European manufacturer SEDAL (Spain) or other famous world producers, it is resistant to high pressure and dirty water, the durability is 1 million cycles.
Chrome-plated faucets can even withstand professional use in high-traffic places.